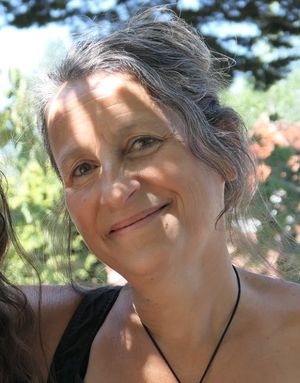 Welcome
I am an experienced counsellor and therapist, with over 10 years in private practice. I am a registered member of the British Association for Counselling and Psychotherapy (
BACP
), and the UK Council for Psychotherapy (
UKCP
)
My practice is in Hackney, midway between Stoke Newington and Clapton, and just a 10 minute walk from Church Street. You can find a map and travel details on the
Location
page.
I provide confidential short and long-term counseling and therapy to individuals and couples, in relation to a wide range of issues. I have worked with clients from a wide range of backgrounds ages and ethnicities, with various concerns including bereavement and loss, emotional difficulties and trauma, health problems, anxiety and depression , relationship troubles, existential issues, and questions of meaning.
I offer an initial consultation for £10 (£20 for couples) where you can get a feel for who I am and how I work.
I welcome all clients regardless of race, ethnicity, disability, gender or sexual orientation.





I am available face to face and online via zoom. At the moment - due to personal circumstances which require me to be away from home - I may only be able to offer online sessions
Why Counselling?
Most of us have troubles and difficulties at some point in our lives. At these times we may want to turn to a counselor - a trained and experienced person - unconnected to our friendship circle or family - for listening, understanding, support, and guidance.
Research shows that counselling and therapy are effective methods for alleviating depression, anxiety and distress, recovering from painful or traumatic experiences, and for promoting healing and bringing about change.
What Does Counselling Involve?
We would meet weekly, for an agreed period of time, and talk about the issues which have brought you into therapy. The commitment to weekly meetings, from both of us, is an important part of the work. For information about my fees, please see my
Practicalities and Charges
page.
There are regular breaks built in, and in addition you can take some breaks from sessions, without incurring a fee.
Individuals and Couples Counselling
I work with individuals one-to-one, and I also offer relationship counselling to couples. I welcome all regardless of gender, ability, ethnicity or sexual orientation. For more information, please see my
Couples
page.
Please feel free to give me a call or
email me
. I am always happy to answer your questions with absolutely no obligation.
Choosing a Counsellor
It is the relationship between counsellor and client which is the key to successful therapy. So it is important that you choose someone you can trust and respect. Don't be afraid to shop around. Trust your instincts and you will find the right person.
I offer an initial consultation for £10 (£20 for couples) where you can get a feel for who I am and how I work.
I can also offer guidance on looking for other counsellors/therapists if you wish.
Counselling and Therapy - Hackney - Stoke Newington - Clapton - North London